Protection for both you and your animals
You and your animals should be protected and stay protected. This can be achieved with our Vira-Care Broad Spectrum Disinfectant. Tested and approved Antibacterial, Antiviral Disinfectant that kills old and new emerging pathogens. Suitable to use on all hard surfaces.
DEFRA General Orders Approved
Parvovirus Tested
Coronavirus Tested
Enterovirus Tested
Vaccinia Virus Tested
Kennel Cough Tested
Bacteria, Mold, Fungi, Yeast Tested
Cruelty Free, Vegan Friendly and Biodegradable.
5ltr & 25ltr containers. Neutral or available in a range of fragrances (can be mixed).
Many Offers available via the phone on 01268 513210 and here on our website.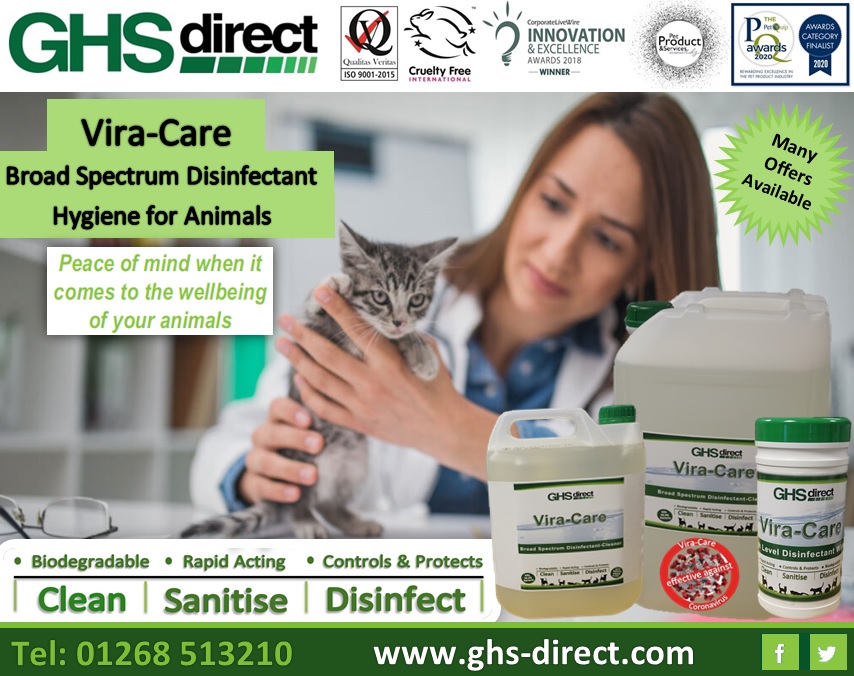 No excessive foam. Provides excellent cleaning and disinfection action. No dyes and no bulk fillers added.
Carry on cleaning #StaySafe #StayHealthy